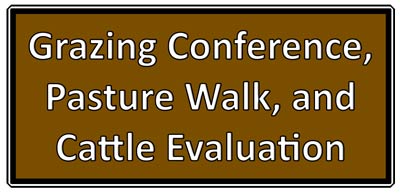 Gain insight to improve your soil and pasture, extend your grazing season utilizing various annuals, and evaluate cattle for increased efficiency. Hands-on cattle evaluation and pasture walk are included in conference.
Saturday, September 30, 2017
7:00 am to 5:00 pm
To download our conference packet,
click here
.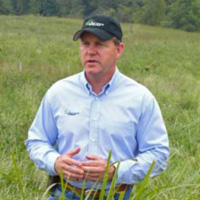 Dr. Allen Williams, World-Renowned Speaker
Dr. Allen Williams is a 6th generation family farmer and founding partner of Grass Fed Beef, LLC, Grass Fed Insights, LLC, and a partner with Joyce Farms, Inc. He has consulted with more than 4000 farmers and ranchers in the U.S., Canada, Mexico, and South America on operations ranging from a few acres to over 1 million acres. Allen pioneered many of the early grass fed protocols and forage finishing techniques and has spent the last 15 years refining those. He is a "recovering academic", having served 15 years on the faculty at Louisiana Tech University and Mississippi State University. He holds a B.S. and M.S. in Animal Science from Clemson University and a Ph.D. in Genetics and Reproductive Physiology from LSU. He has authored more than 400 scientific and popular press articles, and is a guest speaker at regional, national, and international conferences and symposia. Major areas of research and business focus include soil health, adaptive forage and grazing management, high attribute pasture-based meat production, and alternative marketing systems.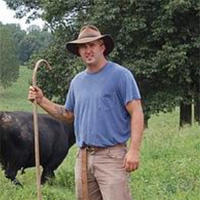 Jeremy Engh, Master Breeder
Jeremy Engh is the proud owner of Lakota Ranch. Lakota Ranch is a production model for soil conservation and grass-based beef operations specializing in beef genetics which allow farmers to provide consistent, high-quality beef products for health conscious consumers. Located just outside Remington, Virginia on the Rappahannock River, Lakota Ranch is home to the oldest and most prominent Devon Beef cattle herd in the country, as well as the Lakota Bull Test - the only performance bull test done totally on grass.