Red Devon USA National Show and Sale
---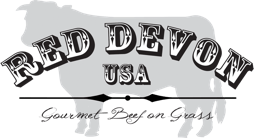 The Red Devon USA National Show and Sale offers the finest in Red Devon Cattle. Exhibitors bring cattle from around the world to show, sell and network with other ranchers.
We all want our herds to produce a quality product but in order to do that, we need quality cattle. The Devon is an "all around breed." Devons offer an even-tempered demeanor, high level of fertility, hardy frame and the ability to adapt to temperatures.
The Red Devon USA National Show offers ranchers the opportunity to see the best in the breed.