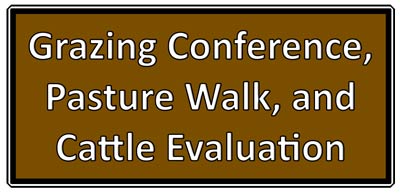 Gain insight to improve your soil and pasture, extend your grazing season utilizing various annuals, and evaluate cattle for increased efficiency. Hands-on cattle evaluation and pasture walk are included in conference.
Saturday, September 30, 2017
7:00 am to 5:00 pm
To download our conference packet,
click here
.
Not your average grazing conference!
4 Seasons Farm welcomes you to a unique experience in grazing conferences. Visitors will have the opportunity to hear from two exceptional speakers - World-Renowned Speaker, Dr. Allen Williams and Master Breeder, Jeremy Engh. Each speaker will offer a wealth of knowledge, in areas such as grass-fed beef, animal science, soil health and conservation, beef genetics, and pasture-based meat production. Visitors will experience a hands-on cattle evaluation, observing some of the finest Red Devon cattle in the area. The pasture walk at 4 Seasons Farm will highlight an intensive rotational grazing system, including spring development with a solar pump station. Last, but not least, the price-point for the event is on target! A modest $25.00 registration fee, per person, grants visitors access to an event that would typically cost hundreds of dollars. We can only offer this, through the much appreciated help of our sponsors!